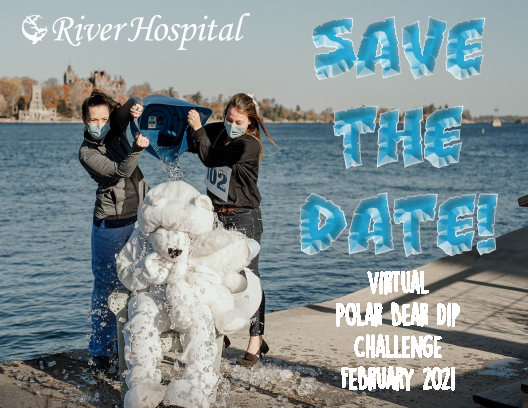 Get your costumes and cameras ready!
Did 2020 leave you feeling ICE-olated? Come join the hundreds of brave River Hospital Polar Bear Dippers for our Brrr-tual Polar Bear Dip in February 2021!! We are keeping the Friends of River Hospital Polar Bear Dip tradition alive with a twist and we can BEARly contain the excitement we have to see our community come together virtually to support River Hospital!
This year, more than ever, no matter how we "Dip" we need your support and are so grateful for our communities support now and years past.
Visit https://secure.qgiv.com/event/riverhospitalvirtualpolarbeardip2021/ to learn more about how you can join us this year and register to participate!
Questions? Email Tasha Dwyer at This email address is being protected from spambots. You need JavaScript enabled to view it. or call 315.482.4976.