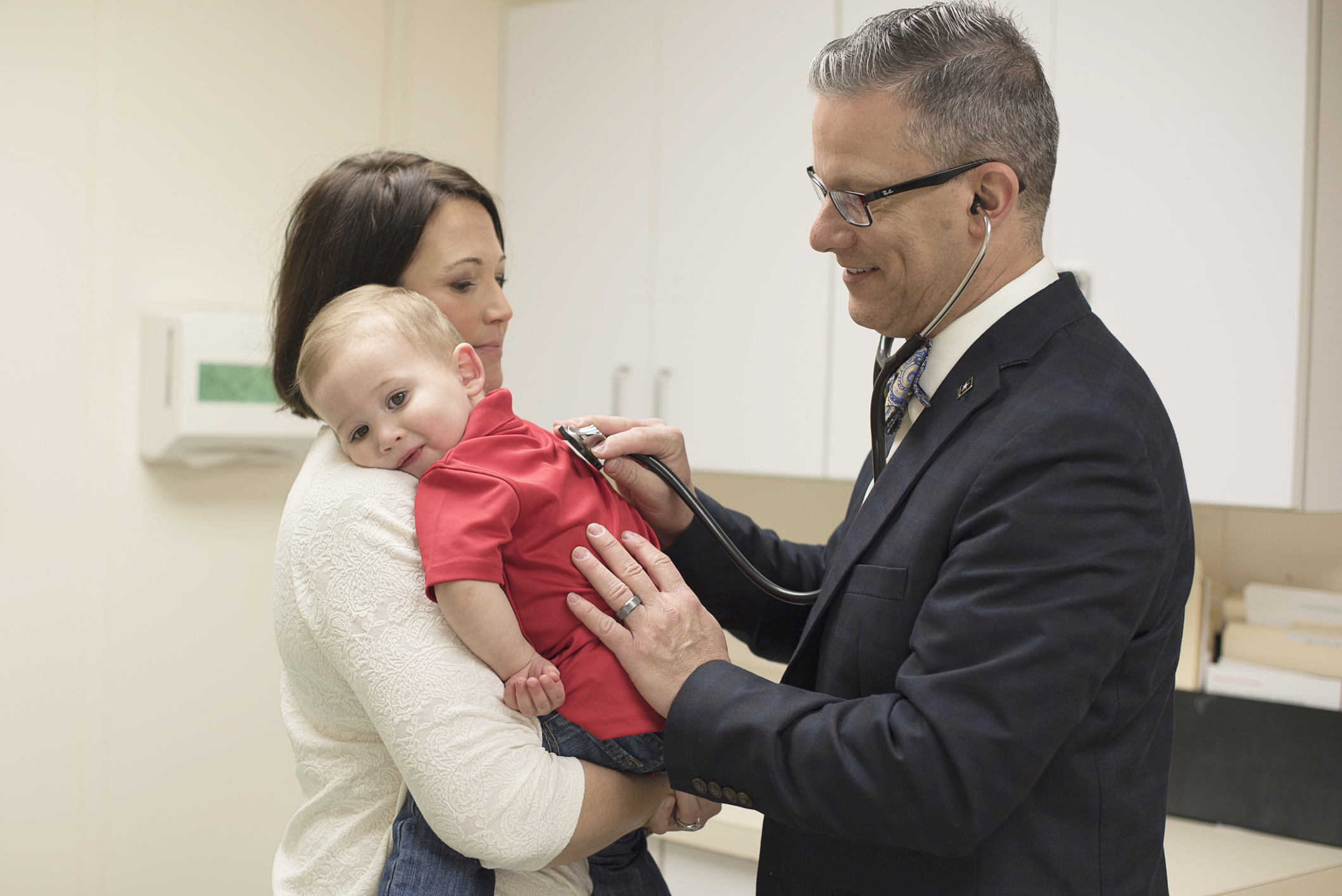 River Hospital and River Family Health Center are focused on keeping families healthy. That's why we have physicians like Dr. David Wallace, who specializes in full-spectrum family medicine for patients of all ages. Having a family doctor means you have a trusted physician who knows your family's health history and can provide preventive care to keep everyone, of all ages, healthy.
Starting with your newborn's first pediatric visit through adolescence, we can see your child for everything from routine well-baby checks, immunizations, lead testing, child well visits and school and sports physicals.
Inevitably, unexpected illnesses such as ear infections or fevers occur and that is why we offer Convenient Care for fast, family-friendly care without an appointment. It is designed to treat less urgent, non-life threatening medical conditions quickly and conveniently.
Easy Access - close to home when time matters most
Less Waiting - in and out quickly
Expert Care - you will always see a medical professional
In order to be as convenient for you as possible, please call 315-482-1125 to schedule a same-day appointment Walk-ins are also welcome. Convenient Care is located within River Family Health Center on Fuller Street in Alexandria Bay and is open Monday-Friday 8:00 a.m. - 6:00 p.m. and Saturday 9:00 a.m. - 3:00 p.m.
River Family Health Center is here to care for all of your family's day-to-day health concerns. Our services include women's health, men's health, infant, pediatric care, and adolescent health including immunizations and allergy shots, Osteopathic evaluations, skin care, diabetes education and access to the entirety of River Hospital services.
Your time is valuable, and so is the health of your family. At River Hospital, we care about both. Accessible by boat and car, we pride ourselves on delivering high-quality inpatient care, emergency services, and outpatient services for routine and diagnostic testing. River Family Health Center offers a variety of primary care services including pediatrics, on-premise, for the entire family. Contact us for more information at 315-482-2511.